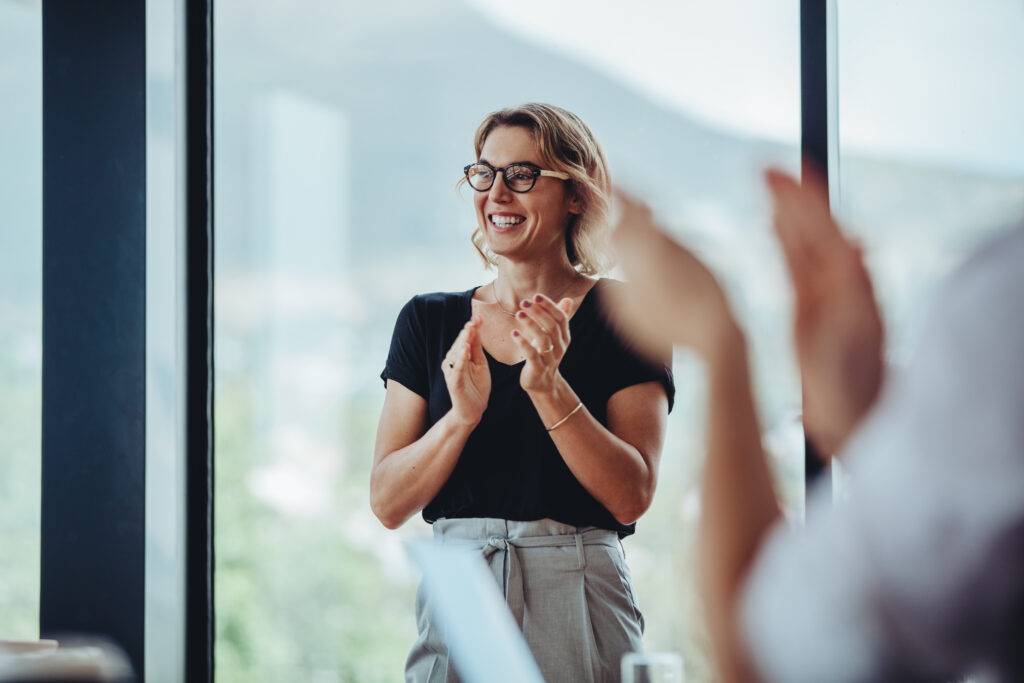 The global pandemic triggered a trend known as the "Great Resignation", employers weathered a storm of uncertainty that saw waves of employees handing in their notices to pursue new opportunities. Now, it appears that employee retention and loyalty are on the up again. A trend, Nela Richardson, Chief Economist at ADP, is calling the Big Stay of 2023.
ADP researchers have reported that the Great Resignation, which caused over 50 million job resignations last year, is now ending.
The situation has shifted, indicating a Big Stay due to three crucial factors:
Job opportunities: A decrease in job opportunities.
Labour shortages and turnover rates: More people are re-entering the labour market, actively searching for jobs, resulting in an easing of supply shortages
Pay gains: A decline in pay growth
In short, these are ideal conditions for employers looking to recruit and retain employees. There is a new pool of candidates seeking work, and existing employees are more inclined to stay.
Now then is the perfect time to employ a solid retention strategy for your team!
Maximizing Your Staff Retention
Simplify HR Processes
One of the best ways HR can assist employees is by streamlining access to support. Make it easy for your employees to get the help they need to stay mentally well.
"Offer employees a seamless experience and ensure that their interactions with HR and the organization are frictionless. Make it easy for them to complete transactions, find information, and carry out their job responsibilities,"

Jay Caldwell, Chief Talent Officer at ADP.
Ensure that your team has access to top quality Employee Benefits, and then simplify the information surrounding your companies Employee Benefits offering to its core essence. For example, create a business card for employees that includes contact information for insurance providers and their customer service numbers.
Provide training sessions on accessing and navigating health, wellness, and financial benefits online. The same approach should be applied to pay and benefits administration apps—offer additional training to enable employees to easily access what they need through online platforms and apps.
Foster a Vision for the Future
While we cannot predict the future, it is essential to present a clear picture of what it could hold to maintain employee loyalty and demonstrate that your company has a clear pathway to success and security outlined.
"Overall, establish an infrastructure that helps employees envision their future,"

Caldwell
Utilize visual aids, such as graphics depicting actual career paths of employees, to demonstrate how individuals have progressed or transitioned within the organization. Create other visuals that showcase various paths and opportunities.
Offer career counselling sessions for employees who aspire to advance their careers. Be sure to offer Training and Development opportunities. Share details on how they can acquire the necessary training and experience to move up or explore different roles. Encourage veteran employees to participate in these sessions, offering advice and acting as mentors to emerging employees.
Give Your Team Attention
"More than anything, employees want their managers to know them, care for them, support their careers, and look out for their best interests,"

Caldwell
Whether employees work on-site, in a hybrid setting, or remotely, real-time, face-to-face feedback is crucial.
Schedule regular check-ins with employees to discuss their work, gauge their job satisfaction, and understand how they perceive the company and its dynamics.
"It is one of the biggest drivers of engagement. With this understanding, they can help shape their employee's roles to the areas that give them the most energy and fulfilment,"

Caldwell
Forge Meaningful Connections
Employee engagement tends to soar when individuals can grasp the broader impact of their work on the company, colleagues, and customers.
However, front-line employees often struggle to see how their contributions align with the organization's strategy or benefit its clients. It is the responsibility of managers to bridge this gap and show how their work influences the larger projects and end results, as explained by Caldwell.
These conversations should encompass both tangible and intangible aspects. If employees have contributed to profit or savings, provide them with specific figures. Similarly, if their efforts have alleviated someone's burden or reduced stress, express genuine appreciation for their valuable contributions.
Empower Autonomy
Grant employees the freedom to make choices regarding how, when, and where they accomplish their work. If offering all three options is not possible, strive to provide at least one.
"Humans want autonomy and flexibility, and employers can feed that need by trying to be flexible on how they organize their day, the tasks they prioritize, how to go about the work, or arrangements like days in office or hours spent working,"

Caldwell
Effective Performance Management
While it is encouraging that employees exhibit a desire to remain with their companies, it is crucial to avoid complacency. Leaders should not compromise on addressing underperformance or low-performance in a misguided attempt to retain talent.
It is not necessary to alter performance expectations unless dictated by specific business requirements. However, diligent performance management is essential.
"Companies should monitor performance the best they can with productivity data and performance insight from managers,"

Caldwell
Sources:
https://www.hrmorning.com/articles/the-big-stay/