Alliance Group Company NowCompare reaches 10 million expats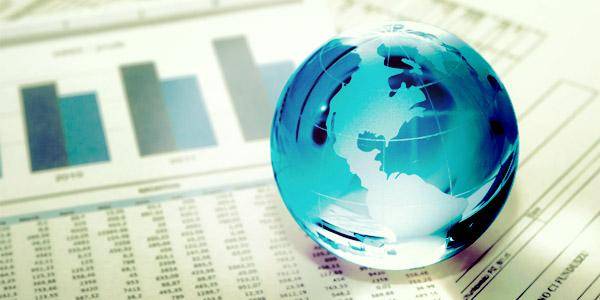 The world is an increasingly fluid place in terms of people choosing to relocate overseas, often permanently settling far from their original homelands. In its bid to support the needs of a growing expatriate market, Alliance Group has made some interesting findings.
The United Nations confirms that the number of expats has in fact tripled from 73 million worldwide in 1960 to over 230 million today. And an expat infographic suggests that in the time taken for you to read this article, six to seven expats will have moved abroad for the first time.
This overwhelming trend is underlined by the fact that currently about 3.1 per cent of the world's population is composed of expats. Where are they all settling? Expat Insider, one of the most comprehensive worldwide expat surveys, reveals that the top five expat destinations in 2016 for moving, living, and working abroad are: Taiwan, Malta, Ecuador, Mexico and New Zealand. Meanwhile, the greatest share of expats in total population can currently be found in Qatar, UAE, Kuwait, Jordan and Singapore.
The expat retiree market remains strong with some potentially surprising findings this year: International Living's Annual Global Retirement Index ranks the best retirement havens in the world and this year confirms that in terms of criteria such as cost of living, retiree benefits, climate, healthcare, Mexico is the number one retreat in 2017, closely followed by Panama, Ecuador, Costa Rica and Columbia. Meanwhile for the working population, expat portal Internations this year cites Luxembourg, Germany and Taiwan as some of the best places for expats to build their careers.
Aggregation takes the lead
Despite the benefits of expat life, relocating presents a potentially volatile financial proposition if not handled with care: there are matters of political stability, inheritance, taxes, life insurance, financial investments, medical cover and more that need considering – issues which reiterate the on-going need for a competitive insurance and financial product offering across the board.
Providers are flooding the market in a bid to supply a significant, growing demand for expat insurance and financial products, so much so that expat consumers aren't always sure where to look for the best independent advice on products to suit their needs.
Alliance Group has been quick to provide the world's first international insurance aggregator services which compare all products independently to find the best possible solution for expat clients. NowCompare is seen by many as the market leader in online insurance services and now supports over 5 million expats across the world. It is the world's most visited international insurance comparison website and continues to grow significantly. Aggregators have helped shape the insurance industry within Asia – in Japan they provide 5 per cent of total personal lines insurance sales – and Alliance taps into all expat markets, from international students to workforces and retirees.
The most popular aggregator product is motor insurance and today this market is estimated to represent up to 70 per cent of new business.  Aggregators in France have grown at an average rate of 18 per cent per annum while over the past two years in Spain and Italy they have experienced the highest growth rates in Europe. UK aggregators like NowCompare have accordingly transferred successful models throughout Europe.
Alliance's reputation as a well-established, trusted global financial and insurance provider confirms its strong standing. Mike Ramsay, Chief Executive of Alliance Group International confirms: "We are trusted, internationally recognised providers and as such we stand at the forefront of the international insurance and financial industry. Government bodies, international corporations and globally mobile individuals are now looking for the reassurance of informed and independent advice from experienced professionals who will find them the right products at the best possible price".