All Things Energy! Q&A with Atrium's Head of Wellness, Barb Sheldon, MA. 

This month we are talking all things energy with Atrium's Head of Wellness, Barb Sheldon, MA.
Barb Sheldon is the top leadership wellness expert in her field. She is a holistic nutrition and culinary educator, and author from Calgary, Alberta, Canada. For the past two decades, Barb's brand of nutrition and culinary education has reached audiences all over North America as she inspires companies and crowds to pick up a knife and get back in their kitchen cooking and eating real, whole, locally grown food.
Whether she is in the kitchen demonstrating culinary techniques or in front of thousands teaching about the benefits of whole foods, Barb's focus is always on one main topic – food literacy. Barb believes that learning how to grow, prepare and nourish the body with whole foods are life skills that, like reading, every person needs to know to survive and thrive. From children to CEOs, everyone benefits from Barb's ability to connect people to their food and show that cooking truly is the key to health.
Barb achieved her Masters of Arts in Interdisciplinary Studies, where her Graduate work researched the connection between effective food literacy programming and minority youth populations. Barb has instructed formally at the Canadian School of Natural Nutrition, the Southern Alberta Institute of Technology, and has had a private nutrition and culinary education and coaching practice for 15 years.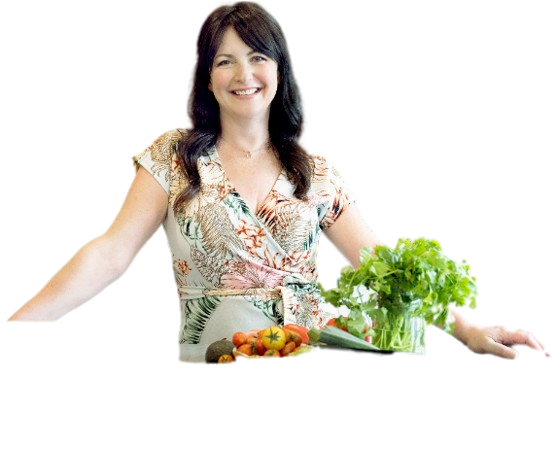 Barb, as a nutritionist, what are some of your top tips to feel our sharpest at work all day long?
Barb: We are all unique, and different choices affect us in different ways. If you have a habit of coffee every morning first thing, and you feel exhausted by 10 am, try waiting to drink coffee until you have been awake for 2 hours and then drink it with food. I know that's a big ask, but the adrenaline spike we get from coffee burns through our sugar and can deplete our energy quickly. If you have a menstrual cycle, avoid caffeine, particularly the week before menstruation begins to avoid that energy slump.
What do you think is the biggest contributor to extra energy throughout the day?
Barb: Even though food is my thing, my answer to that is movement! Moving our bodies allows anxiety and stress to exit our system more efficiently, plus it allows our joints to be lubricated, our metabolism to get fired up and our brains to turn on!
What's your top workday tip when it comes to food and energy?
Barb: Try to eat in a relaxed state and allow your body a few minutes to digest. Digestion takes more energy than anything else we do! It can be challenging to eat slowly, chew thoughtfully and thoroughly and rest after we have eaten at work, but it goes a long way to keeping that energy steady.
What's one thing we should try to avoid in order to keep our energy steady and to be our most productive?
Barb: It goes without saying that the bagel and donut table are not where your most energy-giving foods are. Take some time on a day off to make a couple of foods that you can take with you to work that do your body some good. Chop some fresh veg and bring a dip to work, or double up on dinner prep and bring leftovers.

Home-made snacks that contain fibre like chia, hemp seeds, oat bran and psyllium are great ways to eat treats that won't mess with your blood sugar balance. There are plenty of recipes online for workday snacks like home-made granola bars and energy balls. If you do buy something, read the label. Aim for things low in sugar but high in fibre, fat and protein.