Liver-Loving Rubbed Kale Salad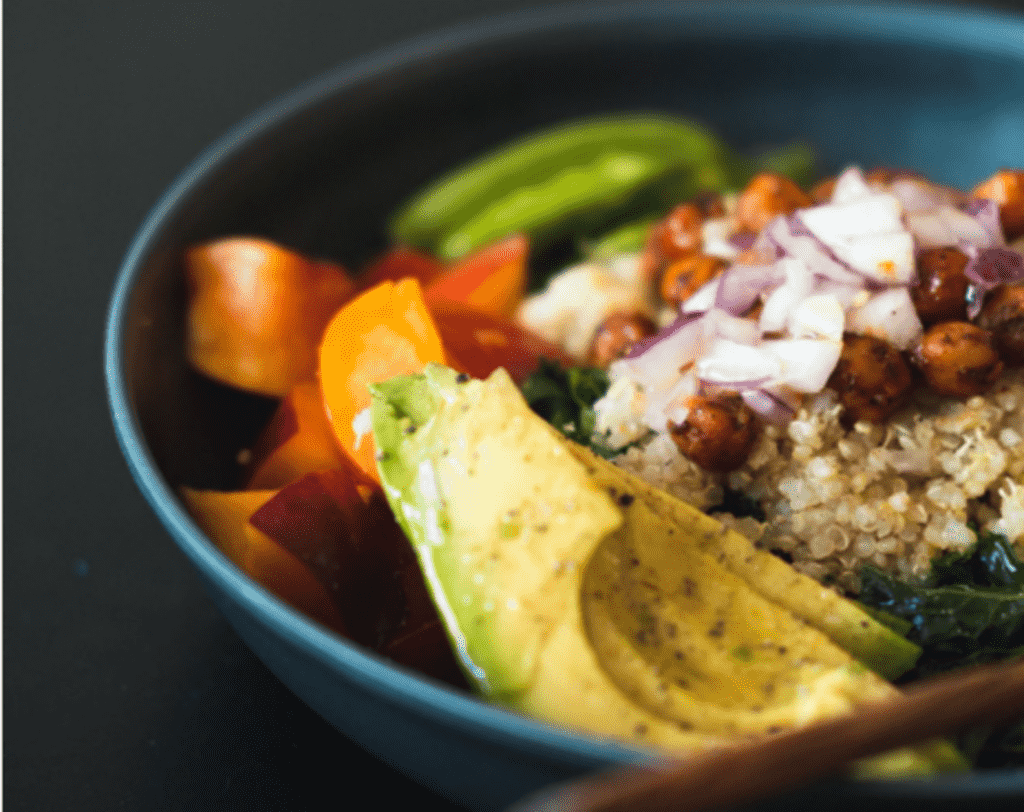 This recipe supports digestion and the ever-important organ, the liver, which is a site of hormone production and detoxification. Oh, and don't let it fool you, it's super delicious!
Ingredients
1 bunch kale, de-stemmed and chopped in fine ribbons
1 avocado, pitted and peeled
1/2 red onion, sliced into thin half-moons
1 beet, roasted and diced. Peel if desired
1 handful toasted walnuts
1/2 cup goat, sheep, or non-dairy feta
1 lemon and its juice
Sea salt and pepper
Method
Begin by preheating the oven to 350 F. Wrap beet in aluminium foil, drizzle with avocado oil and roast until tender, about 15 minutes.
Meanwhile, wash and de-stem kale. Slice into fine ribbons. Prepare the rest of your ingredients and set aside. While you are waiting for the beet to roast, put some avocado in your palm and begin to massage it into your chopped kale. Do this for three to four minutes. This seems like a long time, but the kale will get ultra tender, sweeter, and be easier on digestion!
Add lemon juice, salt and pepper, and sprinkle in walnuts, feta, and the rest of the ingredients. Serve with your favourite protein on top to make it a meal!