Workplace Mental Health – Fast Facts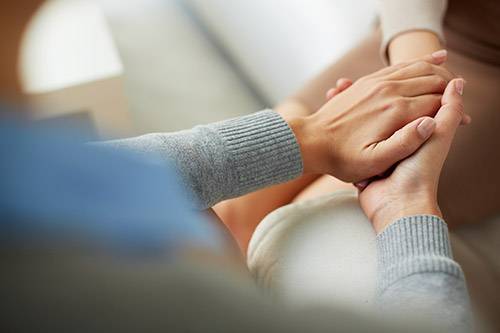 Mental health is an issue organizations can't afford to ignore:
Learn more about Atrium Employee Assistance & Global Wellness Programs:  Click Here
Atrium HR Consulting shares some of the key statistics regarding mental health issues in the workplace:
Most people spend approximately 60% of their waking hours at work
Almost one in three people have experienced mental health issues while in employment
Mental ill-health is the leading cause of sickness absence in the developed world, costing an average of $1,635 per employee per year
Mental illness is estimated to cost companies over 225 billion dollars per year in the United States alone
Lost productivity from presenteeism (working while sick) was at least 7.5 times greater than productivity loss from absenteeism.
2% of workers will experience a mood disorder over one year
65% of the workers are exposed to a co-worker who used or was impaired by an illicit drug during the workday
The prevalence of reported depression appears to be rising. 14% of workers are currently diagnosed with clinical depression and 8% more believe they have had depression, but had not been diagnosed
16% of workers (excluding self-employed employees) say their place of work is a 'frequent' (11%) or an 'ongoing' (5%) source of feelings of depression, anxiety or other mental illness
Nearly half (47%) of workers 'agree' that their 'work and place of work is the most stressful part of their day and life
More than one-quarter of employees perceive work-related stress to be high.
Mental health is an increasingly discussed topic in the workplace. As companies realize that emotional and psychological wellness isn't an issue you can simply put a band-aid on, they are investing in comprehensive programs that support the health of not just their employees, but also the health and longevity of the entire company.
Millennials, who place work-life integration at the top of their workplace values, have brought constant connectivity and long hours to today's work culture, and all of the overworking is taking its toll.
The Finnish Institute of Occupational Health found that employees who consistently log long hours are more likely to develop heart disease, substance abuse issues, and depression.
In response to this worrying trend, some companies are starting to provide mental health first-aid to its personnel. These trained mental health providers are designated to serve as a first responder for employees who are struggling with depression, anxiety, substance abuse, or psychosis.
By adjusting work culture to be more understanding of mental health issues, employees can feel comfortable getting the care they need, and improve their work quality and satisfaction in the long run.
Investing in mental health support shows how much a company values its team — and it's a win-win for everyone: happy employees and sustainable productivity!
To contact Atrium HR Consulting for free information & advice:  Click Here