Fireside Chat with Kris Lui, Executive Council Member, IHRM in Hong Kong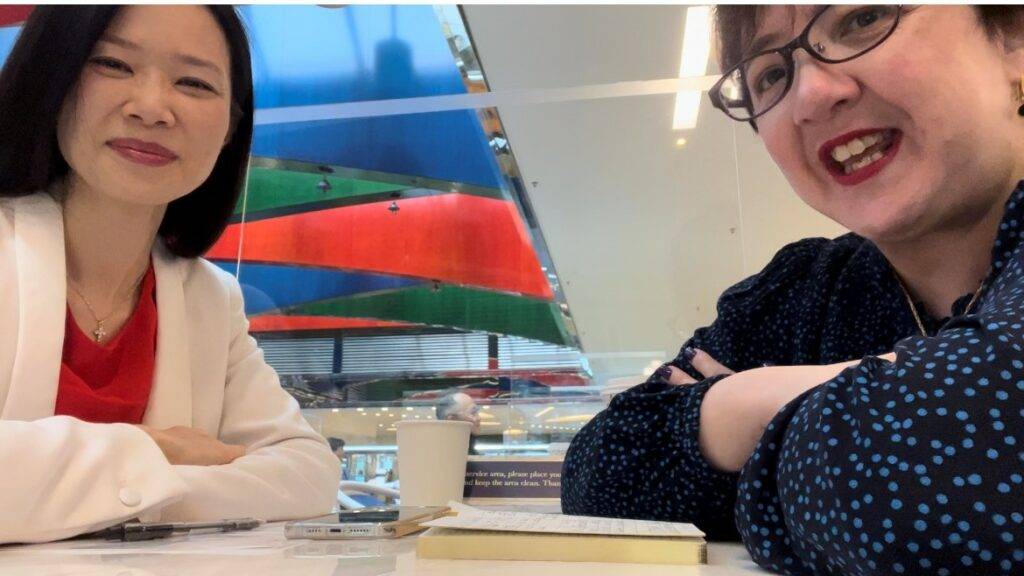 Kris is an inspirational leader, and we had the pleasure of talking with her about her journey in HR, women leaders in HR and how they influence the organization. She also talked about good leadership and how good leaders impact the talents of today. We concluded by discussing what leaders should be doing differently to promote a growth mindset and a thriving organization.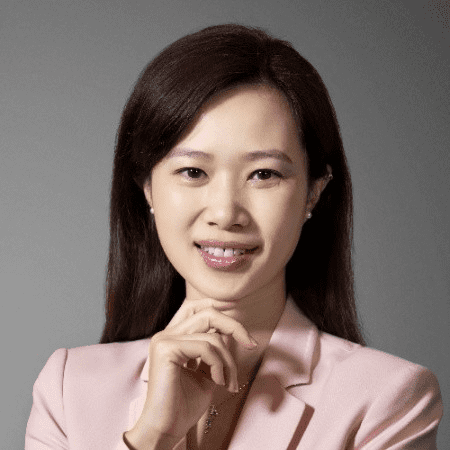 Kris Lui
"Human Resources, Corporate Communications & Ethics global leader who is mission-driven, business-oriented, dynamic, strategic, progressive, committed, engaging, reputable & full-functioned. Kris has diverse & international experience in building organization capability and Employer of Choice to deliver business results in market leading companies across countries & industries in FMCG (P&G), Sourcing (C&A – Family business), Retail (DFI, SKII), Technology"
As one of the most inspirational leaders I know and considering the past month which internationally celebrated women, please share with us, your exciting journey in HR with us.
Kris: It's my passion and pride. I really wish to go back to my time at high school, which is when I decided to pursue human resources. After my studies, I joined a very well-known FMCG company, Procter and Gamble. The key thing is to have a strong belief in HR. People kept saying that HR is so administrative but no, on the contrary, it is a wide spectrum. All functions exist for one reason; it's to build business results, but we do this in different ways.
For example, marketing builds business by building brand equity, HR builds the business by promoting organizational capabilities and becoming the employee of choice. To achieve this, we take on 4 roles: strategic partner, change agent, employee champion and foundation builder. Therefore, this shows you that HR is not just about talent acquisition and training, although this is important, but also organizational assessment, organizational design, people culture and more importantly, how to facilitate the leadership team in setting up robust business strategies and how can we make DEI truly a business enabler, offering a smarter EVP and so on.
So, you're saying that HR is not just sitting at the board table, but you are the seat at that table.
Yes, I think from day one I was already there, and people kept telling me, "Oh you have earned the right to sit there". It's important to make sure that when you join an organization, you are working with leadership that recognizes your worth and your contribution to the business.
Atrium: It's a true partnership, so thank you for sharing that, it's amazing to hear. So, you're saying that HR is not just sitting at the board table, but you are the seat at that table.
Kris: Yes, I think from day one I was already there, and people kept telling me oh you have earned the right to sit there it's important to make sure that when you join an organization you are working with leadership that recognizes your worth and your contribution to the business.
Let's move on to you as a woman leader, and in what ways do you see women in HR influencing the organization?
Kris: I need to admit that I'm very lucky because all the companies that I have joined I have never experienced any discrimination. Because, a few years ago, when I joined an external organization there are different gender differentiations number one. So, I don't think of myself as female or not, I just try every day to be a good human being and that's why there's no burden. It's all about business acumen, and I always ask my team, "who is the boss?" They say to me, "you are the CEO". I then say to them, "no, when you look at the pay check what names do you see – yours and the company, right?" We serve the company to serve the client. If the company needs to deliver the highest level of products and service, then we in HR need to do the same. HR needs to go to the business to say that we fully engage with the workforce and the day-to-day operations. We really need to understand from the employees how the product process works and to what extent do we involve ourselves in the business meetings. As an equal, you can freely put forward your recommendations and fully contribute to the business.
Atrium: From what you're saying in terms of visibility, you're visible, approachable, and involved. Regarding communication, it needs to be a two-way conversation. In terms of the talent of the workforce, when they see that they see leadership like yourself involved and present and visible, this contributes to the overall engagement of the talent.
This brings us to the next question of leaders. What do you see as the main attributes of a good leader, and how would they promote growth mindset and a thriving organizational culture?
Kris: that's a very good question, in fact I really want to share this with you all. I prefer to use the term inspirational leadership. I see there are several elements, and, in my humble experience, I believe that the first attribute is envisioning, whether he or she can realize that vision. The second attribute would be engaging, to what extent can I engage the workforce from so many diverse backgrounds and really listen to them in terms of their aspirations. The third attribute would be enabling in terms of how I can build capability. There are three parts to this; build myself and my capability needs to be strong in terms of mindset and skill. At the same time, I need to build the capability of my team and the organization across all boundaries. The fourth attribute would be energizing. How can I really energize and motivate them, of course bearing in mind that there will be challenges and ups and downs. Finally, it's all about execution, it's not only about what's on the paper, but it's about involvement together, as a team and, if not, knowing that I'll be there to cheer you on and give you encouragement when needed. Success is recognized and credited to the team and when there are problems, we share the pain and resolve them together.
From the point of view of an inspirational leader, it's important to recognize that everyone has a certain skill set and when that comes together it becomes a superhero team.
Atrium: It's very much about "teamwork makes the dream work!"
Kris: Yes, that's very true
How do we continue supporting women without discriminating against men? We have many allies out there!
Kris: That's such a great question, in fact, I asked myself this question a few years ago! I wish to put it like this by starting with the mental strength of women first; it's about mental fitness. I call it positive intelligence. Sometimes women seem to self-sabotage and men too, but they don't always realize it. We change ourselves and we victimize situations. We need to look at things from a different perspective in terms of gifts and opportunities. Once we all do this, there is a better chance of men and women coming together as one team. Regardless of whether they are male allies or not, we are both equally important and contribute equally well to the business and organization. If there is less focus on the actual gender, we will then see each other's strengths and celebrate them.
Atrium: it's the bringing together of the minds and not so much, "oh you're a woman or a man, and you are from Asia, you are from Europe", it's really focusing on the capabilities and the communication and what you can contribute together. What really matters is that you have a common goal and common vision. It's about the experience as a collective that you bring to the table.
Kris: I can share this experience with you: Back in my 20s when I was appointed in a role with a company in the US, I was told "you are in the super minority!". I thought, "wow, is that so". I thought to myself "OK, you say this because I am a woman, I am Asian, and I am from a different culture". I can take one of two routes, "I am a super minority", or "great, that's wonderful!". I, of course, went with the latter and from that point, I received so much support and encouragement.
Atrium: that's inspirational, thanks for sharing this story, storytelling is so impactful.
Kris, what would be your top three or four takeaways from our conversation today?
Kris: very good, I really like our conversation: I think there are several things:
Focus on organizational capability.
Employer of choice to build great business results.
Women leaders should have confidence in their abilities, visualize their goals and thrive with the business.
All of us can be inspirational leaders if we remember these five elements: envision, engage, enable, energize, and execute.
Thank you so much to Kris. Calling all you wonderful HR Professionals, please contact our Director, Pauline Mei-Ling Williams, to share your insights and experiences on your topic of choice at pwilliams@atrimhr.com