Chef Barb's Happy Salmon and Mango Salsa: Dopamine Booster!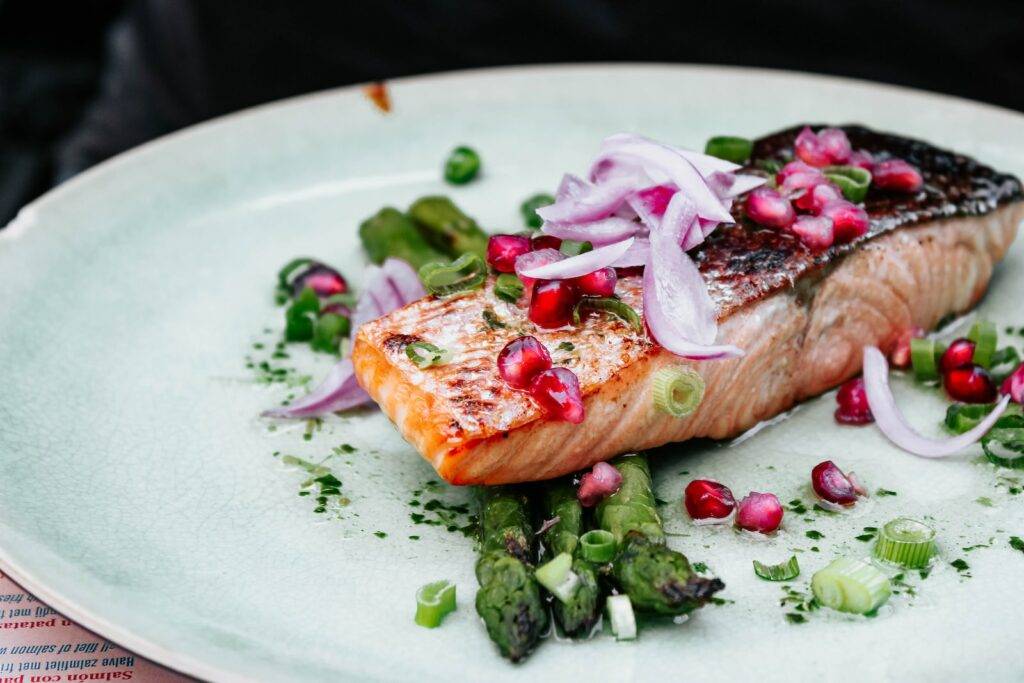 Happy Salmon

Ingredients
2 fillets of fresh caught, wild salmon (contains omega 3 fats for neurotransmitter health)
1 lemon, juiced and zested.
Happy Salmon

Method
Preheat grill to 180 degrees Celsius.
Line a piece of aluminium foil with parchment paper and place fish on top.
Add salt, pepper and half of the lemon juice.
Carefully place the foil and salmon on the grill.
Cook on a closed grill for 7-10 minutes or until flakey.
Remove from heat and let the fish stand for 5 minutes.
Always cook fish to at least 70 degrees Celsius.
Garnish with the lemon juice and zest and set aside. 
Mango Salsa

Ingredients
1 mango, diced
1 avocado, diced
1 handful blueberries, fresh
1 shallot, diced small
1 lime, juiced and zested
1 bunch mint, chopped fine
1 bunch cilantro (coriander), chopped fine
Mango Salsa

Method
While salmon is grilling, chop all ingredients and place in bowl.
Stir together.
Add salt and pepper to taste
Serve over salmon.